Klamp-G HQ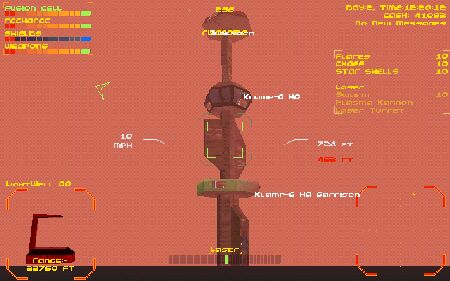 Klamp-G HQ is located in the Riverside Crater just behind and well above Klamp-G Weapons. You can locate Klamp-G Weapons by entering Riverside and selecting it from your Local Services Menu. Just beneath Klamp-G HQ is an armed Klamp Garrison. Above is "The Junkyard", a Scrap Meta recycling business.
Klamp HQ is a good place to check out who's on their Enemies List if you have amnesty problems.
Scrubber's HQ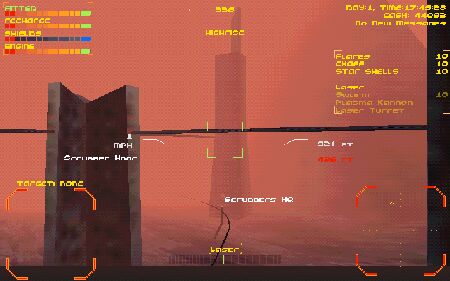 Scrubber's HQ is located in the Laz controlled Highrise Crater. You can find their HQ by simply entering Highrise and targeting Light Well #4 from your Local Services Menu. Now just look around and you can't miss the odd tower.
Scrubber's are allied with Klamp-G in the older "F" versions of the game. Attacking them will put you on Klamp-G's Enemies List as well as theirs. On the other hand, you can target and kill Scrubber's enemies to get Klamp-G amnesty.
Klamp-G Mines
Klamp-G Mines are located in the back/Southwestern part of the Mines Crater. They are easiest to find by entering the Mines Crater from Midway and following the monorail track to the mines.
The sell Ore. Thanks, Zaznorff, for the screenshot.