Light Well #3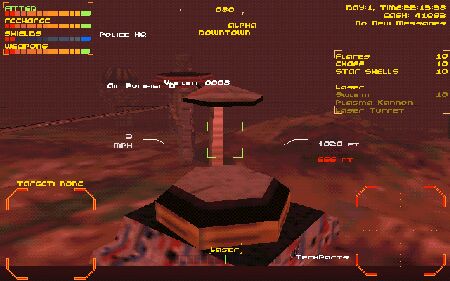 Light Wells are where you hover to charge up your Moth. They're free and located in every crater except Haven and Midway. You can easily find them by entering a crater and selecting the nearest one from your Local Services Menu.
The above image is of Light Well #3, Downtown. You're very apt to see an alien ship here early in the game. It's typical of all Light Wells. They have a base and a "roof". You must hover in the space between the base and roof to charge your Cell.
The Light Wells are geo-thermally powered and free to the public. The old Colonial government of Misplaced Optimism created them long ago.