Downtown 05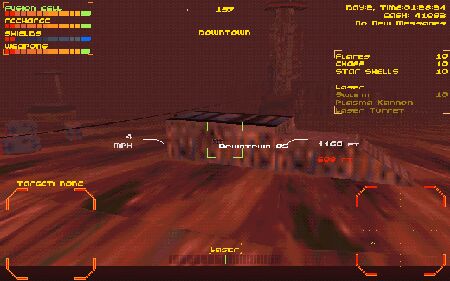 This is arguably the best hangar to own on Titan. It is loacated in the Downtown Crater near Light Well #1. This is one of it's biggest advantages. You'll get a lot of repair business from the dogfights between pirates and gang transports.
Things don't get any more central than Downtown 05. It's smack in the middle of the central Downtown Crater. Since Downtown is a neutral crater, you always have easy access to Downtown 05.
---
Derelict Warehouse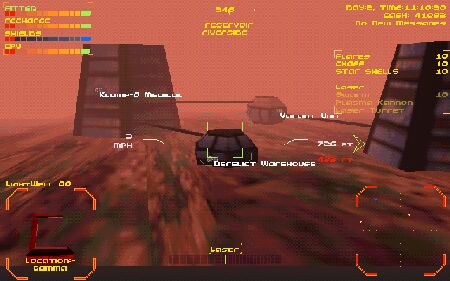 The Derelict Warehouse is in the Riverside Crater just outside and toward the River from Waterfront Booze. It makes a huge amount of repair cash from the pirates working the traders carrying contraband from General Industrial and Waterfront Booze to bars throughout Misplaced Optimism.
The only drawback to this hangar is that it is in a Klamp controlled crater. It might be a little tricky to get to if you're on Klamp-G's Enemies List. The same principle goes for Laz controlled craters as well.
---
Downtown 006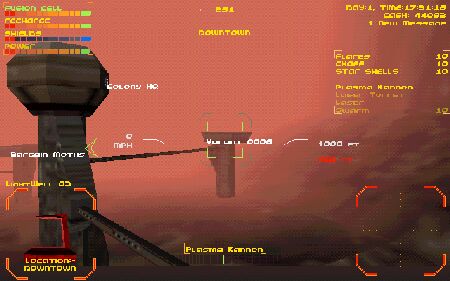 Downtown 006 is located near Light Well #3 in the Downtown Crater. The easiest way to find it is to go to Light Well #3 and then fly behind Bargain Moths. There it is. The image above was taken from another angle towards Police HQ and the crater wall.
This is the very first hangar I ever owned on Titan. It can make some really good repair money from traders using Light Well #3.
---
Gamma H3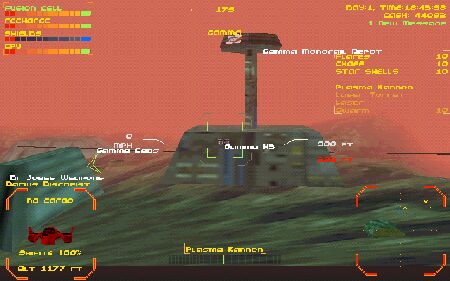 This hangar isn't as productive as others posted, but it's your best shot in the Gamma Crater. It's located below the taxi service in the same building with the monorail service. Following the monorail is an easy way to find this hangar.
There are two other repair centers around: Flyer's Retreat, which snags the Light Well business and Breaker Maker 5, which gets business around the Trading Post. Your business comes mostly from the Midway tunnel entrance and Dr. Jobe's. These Moths are hit heavily by pirates.
---
Empty Hangar A3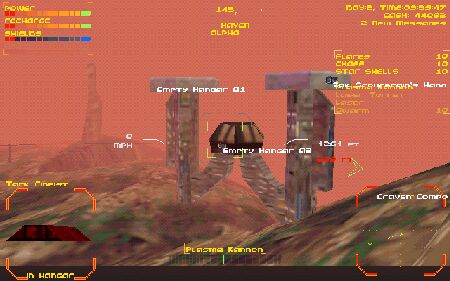 This hangar is in the Alpha Crater on the rise beside Alpha Trading Post and Craven Components. It's in the middle of a unique, "W" shaped building. It gets good repair work from Moths everywhere in Alpha and Haven.
---