Craven Components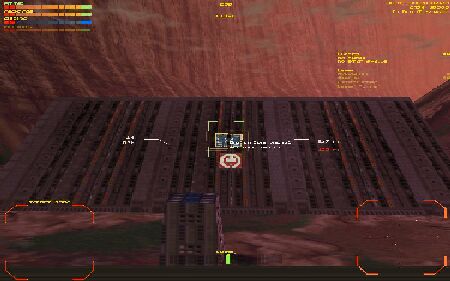 Craven Components is located in the Alpha Crater a couple of buildings behind the Alpha Trading Post. The easiest way to find it is to enter Alpha from Haven. It will be right in front of you, just off to the left. The hangar door will be facing you.
They buy: Chemicals, Pure Water, Sheet Metal, ExMetal, Plastics, Gems, Fusion Parts, and Food. They sell Cells, Chaff, MachParts, CompComp, and the occassional drone. They'll make a Fusion Cell for you if provided with Fusion Parts just like Downtown Components will.
AgroChem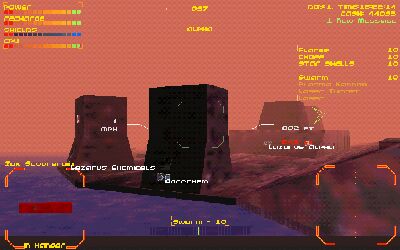 AgroChem is located in Alpha crater on the eastern lakeshore. Find it by entering Alpha from Downtown and flying along the lake and looking left. It will be the first building on the left with the hangar door facing the lake.
AgroChem buys Chemicals and Food and produces Flares, Plastics, and Explosives.
Downtown Recycling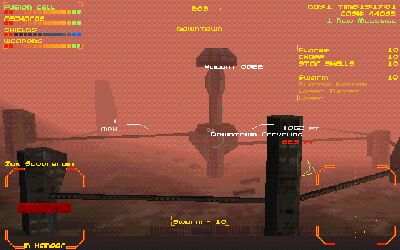 Downtown Recycling is located in the Downtown Crater on a line between the entrances between the Port and Alpha Tunnels. It's in a "Stonehenge" like complex where it occupies the central (and only occupied) hangar. The hangar door faces roughly toward the Alpha Tunnel.
Downtown Recycling buys Scrap Metal and Food and produces Sheet Metal and ExMetal. They are a good source for these metals if the Ore Processing plants dry up.
Downtown Estates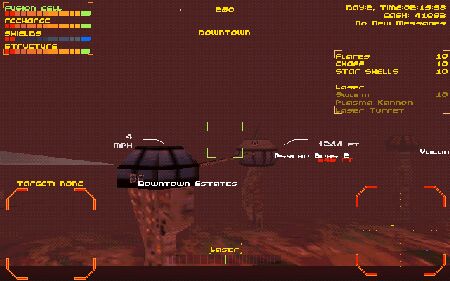 Downtown Estates is located near the edge of the Trade Central Complex, Downtown. It's just past Psycho Bob's 2 as you're leaving Trade Central. The image above is looking toward Trade Central with Psycho Bob's 2 just behind and to the right.
This is where you go to buy a hangar in the Downtown Crater including the famous Downtown 05. They buy food, but seem to need nothing else. And, they only pay a low $500 for the food.
The Knocking Ship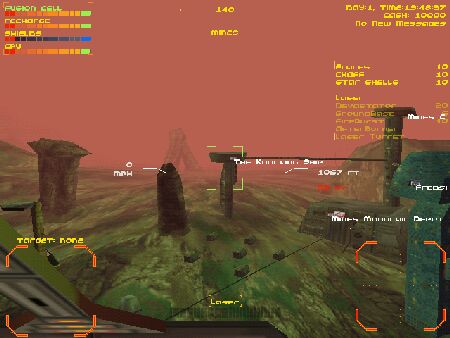 The Knocking Ship is a Moth repair shop located in the Mines near the Mines Trading Post. It can be targeted from the Local Services Menu whenever you're in the Mines Crater.
Besides repairing your Moth, The Knocking Ship buys Food, Cells and other Moth stuff.