Lazarus HQ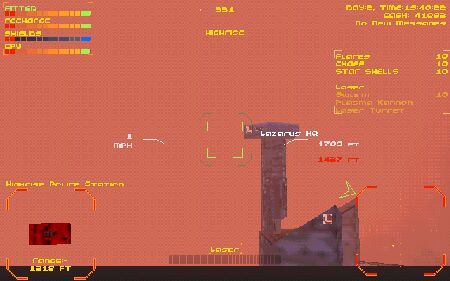 Lazarus HQ is located at the far North edge of Highrise near the crater wall with the hangar door near stall altitude. You can find it by entering Highrise and targeting the Highrise Police Station from your Local Services Menu. Hover over the Police Station and turn around until you see "Laz Garrison". Fly toward the Garrison and look up. You'll see the Laz HQ just behind and well above the Garrison.
This is the Lazarus Family's Headquarters. They don't buy anything here, but provide a list of Lazarus Enemies that come in handy when your dealing with amnesty problems.
Skinner's HQ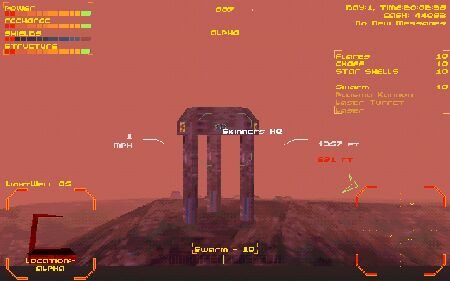 The Skinner's HQ is located in the Alpha Crater close to Light Well #5. They are allied with the Lazarus Family .
To find the Skinner's HQ, enter Alpha and target Light Well #5 from your Local Services Menu. You should be able to spot both Skinner's HQ and the Alpha Police Station from the Light Well. They are opposite each other if you're hovering in the Light Well.
Lazarus Mine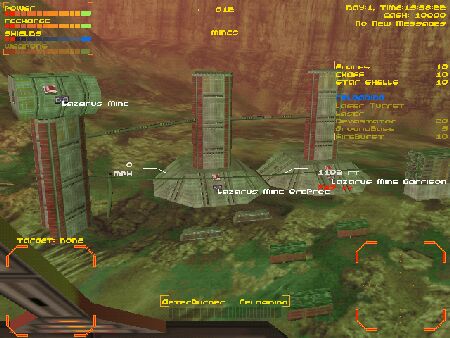 The Lazarus Mine is located in the back/Eastern part of the Mines Crater. It is easiest to find by entering the Mines Crater from Haven and following the monorail track to the mine. The sell Ore.