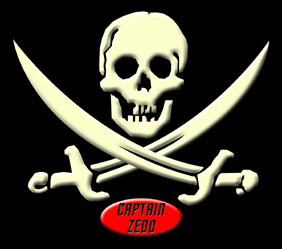 Dump & Blast
Okay, you've got the booty and you're getting ready to run and sell it when another pirate attacks you. You're already a little drained from the previous dogfight and this guy isn't going to let up. Don't wait until you're desperate. Try the "Dump & Blast".
Begin by jettisoning your cargo just like you would in a survival situation. Now keep flying away and target the pirate attacking you if you haven't already. Attack and kill him while he's trying to grab your booty. It takes a while for his drone to get the goods, so you can even charge up a little if you need to. Just keep him targeted so you can kill him and regain your cargo.You may even get Police amnesty doing this.
In a variation of this, you can jettison your cargo in the middle of a tunnel where your attacker won't pick it up. Fix your Moth and charge up and regain your cargo. You can take care of your pirate friend anytime (sooner is generally better).
Get ALL The Booty
Don't let Scavengers (I call them "rats") steal the cargo you killed for. If you find that a rat has beaten you to your prize and his drone is hauling in your booty, kill him. Open fire as soon as you identify who's drone has grabbed your goods. Kill 'em quick and reclaim your cargo. You'll have to do this often when there are multiple cargoes laying around.
Fear not, you're already on the Police Wanted List for the initial piracy. Kill as many as it takes. Just keep count so you can get Police amnesty before they send out an Enforcer.
Play Faction Transports
We all get on a faction's bad side from time to time. Don't rush to get amnesty. Kill some of their trasports first. Not only will you get cargo, but a hefty reward from the opposing faction as well. In addition, the Police don't put you on their Wanted List for attacking faction ships.
This goes double for the gang transports carrying valuable nuclear cargo. In the patched game, Laz and Klamp don't care what you do to the gang transports and the gang enforcers are few and far between. Blast 'em.
Droning Over Water
This takes a little practice. I never thought of it until paul sent me the tip. Your drone will snag falling cargo before it hits ground or sinks in water. It's all about timing.
Keep an eye on your target's cargo status. The instant he dumps it start cycling through targets to find it and immediately release your drone. If you're close enough, it'll work around half the time. Remember to get close if you may have to use this technique.
You can also grab falling cargo from high altitude before the scavengers below have a chance to get at it.
Follow Known Traders and Pirates
If things are slow, try following a known trader like Sister Magpie or Nibby Silvermoon. They're getting ready to pick up something if they're not already carrying something. You can also follow a pirate. The AI pirates know where the traders are going to show up.
Even More Dirty Pirate Tricks >>>
< < < Back To Main Dirty Pirate Tricks Page